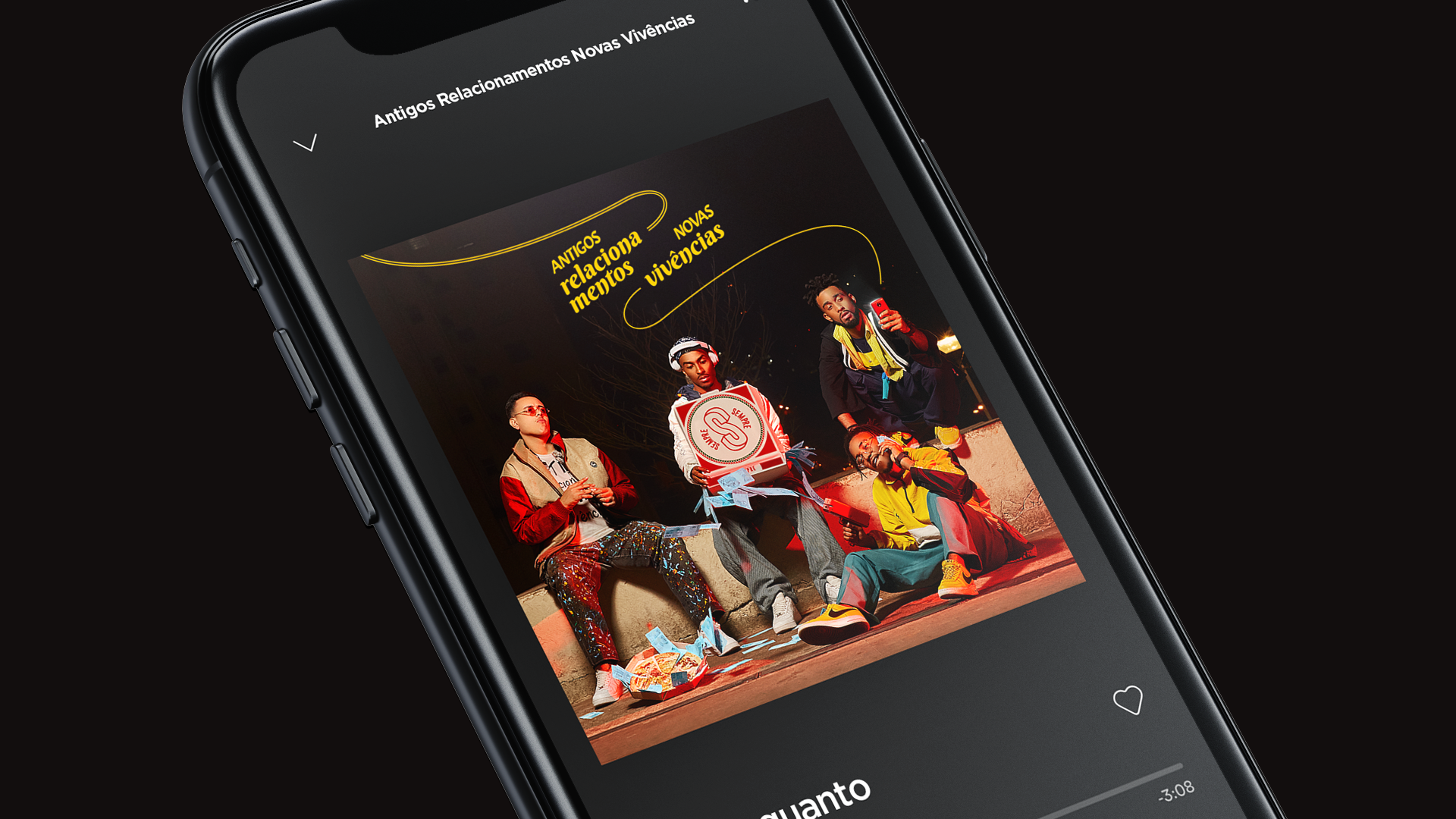 SEMPRE - Antigos Relacionamentos, Novas Vivências
→ Visual identity developed for the first EP of the SEMPRE, whose musical inspiration comes from rhythms such as Rap, R&B, Soul and Brazilian Funk. The photography reinforces the diverse movements of each member, even if in a static result. The idea of the project is that in each detail of the cover they had the representation of each track of the EP Antigos Relationships, New Experiences, where the friendship between four friends is portrayed.
Visual Identity — Cover Art, 2018
Team:
Beatriz Natália, Luan Batista, Lucas Rodrigues, Maiwsi Ayana.