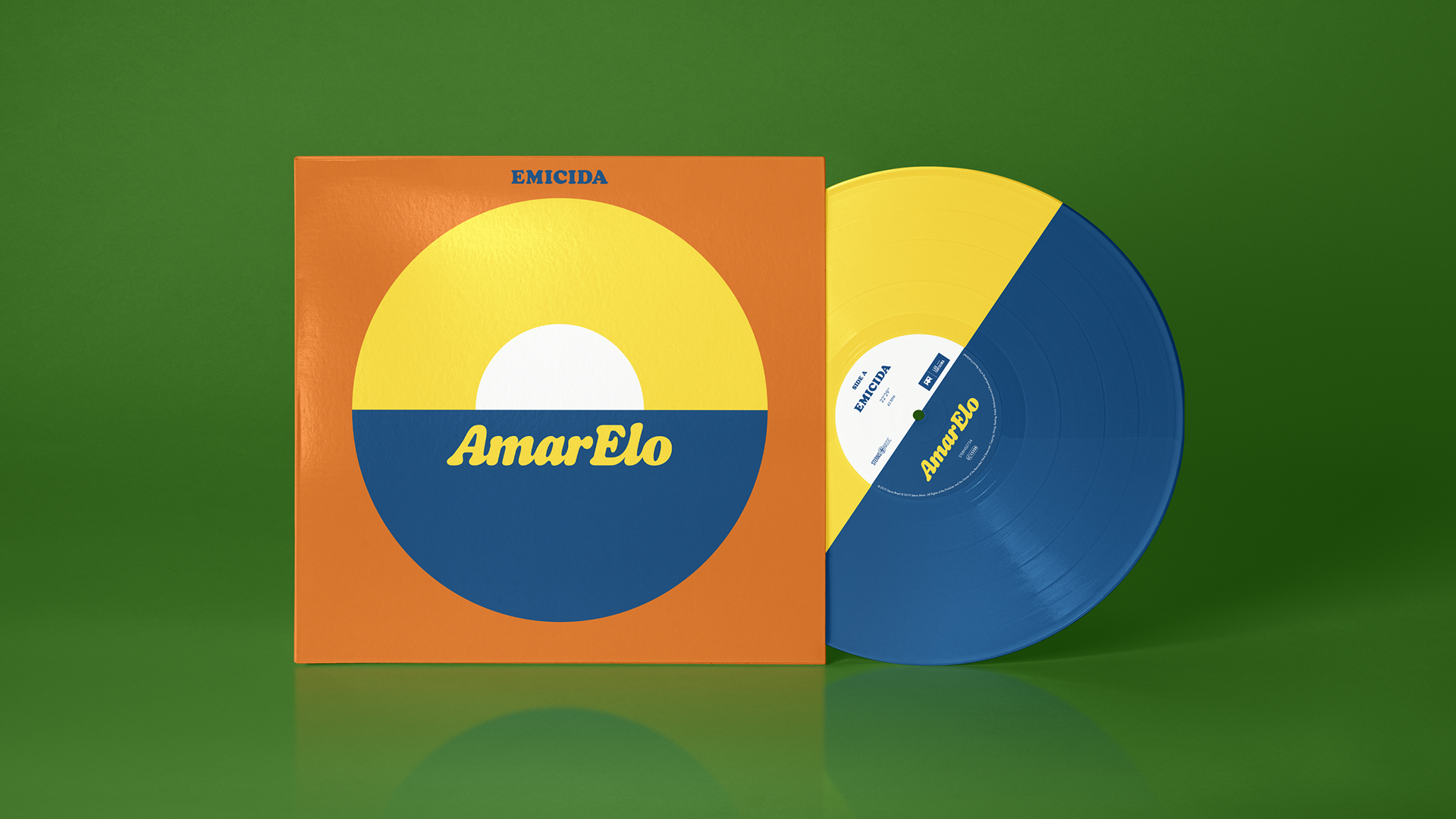 Emicida - AmarElo (Concept)
→ "AmarElo" is Emicida's seventh solo work, third studio album. The musician considers the album as a social experiment with the intention of taking rap to the "pantheon of the grandeur of music made in Brazil", but a contextual problem was the 2018 presidential cycle, where people appropriated the Brazilian flag to use retrograde speeches - which does not dialogue with the his recent drop. The acclaimed album brought reflections on simple and essential elements, and feelings such as joy, love, friendship and overcoming. This conceptual work on the album was part of the visual construction process of the album and based on the deconstruction of the Brazilian flag, using its simple geometric shapes to create scenarios that convey fullness and love.
Visual Identity — Cover Art, 2020
Team:
Lucas Rodrigues, Marcelo Lima.
Lettering:
Daniel Sabino (Blackletra).

Photography:
Julia Rodrigues.